About A Brand: Hestia Glass
It's always exciting to start a new branding project, especially when you meet your ideal client: a female business owner with a clear vision of what she wants her brand to feel and look like.
And what better when the actual client is Me 🙂
About Branding
Branding is the art of matching ideas and designs to create a harmonious ensemble representing your business accurately.
As I have said, your name or logo alone doesn't make your brand. It is much bigger than that and encompasses the visual and the abstract: what people see and how you make them feel.
As a designer, branding is almost a love language for me 🙂
My work is about helping you look professional and trustworthy by creating a brand that aligns perfectly with your mission, vision and values.
About A Brand: Hestia Glass

The brand's story I'm telling today started with an interior decor boutique in Morges, Switzerland, specialising in high-quality glassware.
Fast-forward to years later, the pieces moved to Belgium, and Hestia Glass is (re)born as a whole new label, giving it a boost of freshness.
«Hestia» is the ancient greek goddess of hearth & home, so I found it a fitting name for this luxurious homeware brand.
I had a lot of fun designing the gorgeous logo and stylish submark — yeah, I'm a fan of my work 🥰 — that will see below.
Their intricate glass items aim to give your space a look of elegance and sophistication.
The Branding
The logo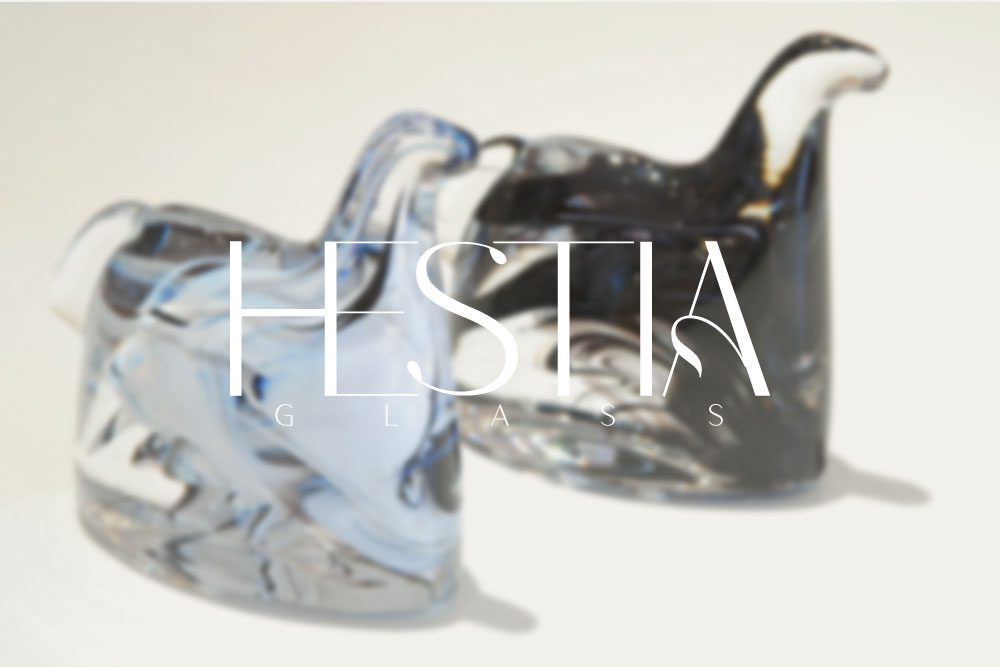 The logo is a logotype (or wordmark) composed of the company name, HESTIA GLASS, written in all caps with the letters "H" & "E" combined.
It comes in white and two other colours that I will introduce below.
The submark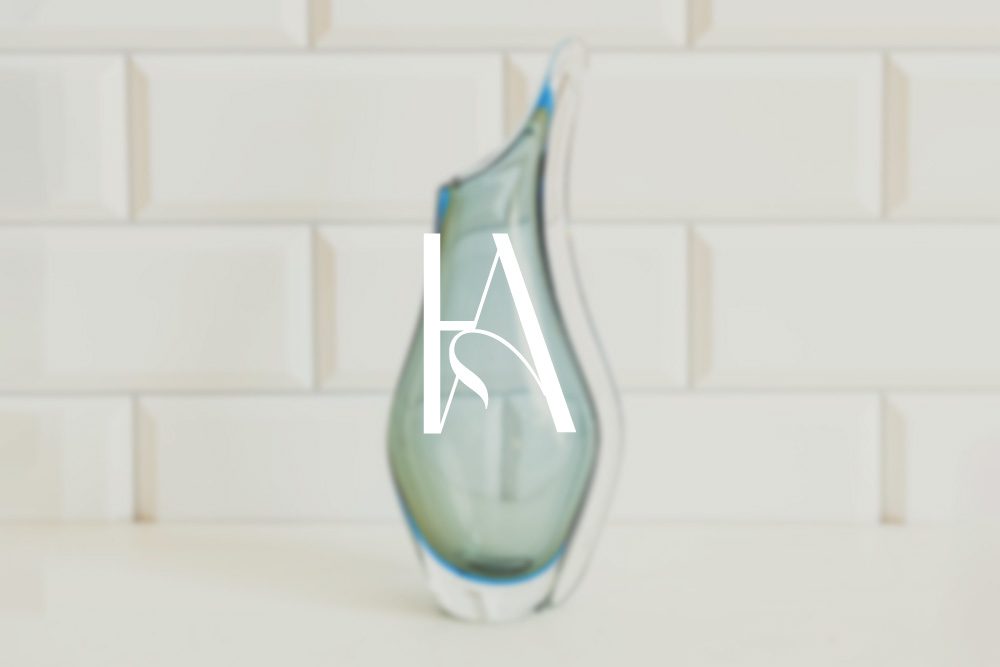 The submark is a clever mix of the letters "H" & "A" («HestiA»), assembled to offer a feeling of luxury and evoke the intricacy of the glass items.
It comes in white and also two other colours on the palette.
The colours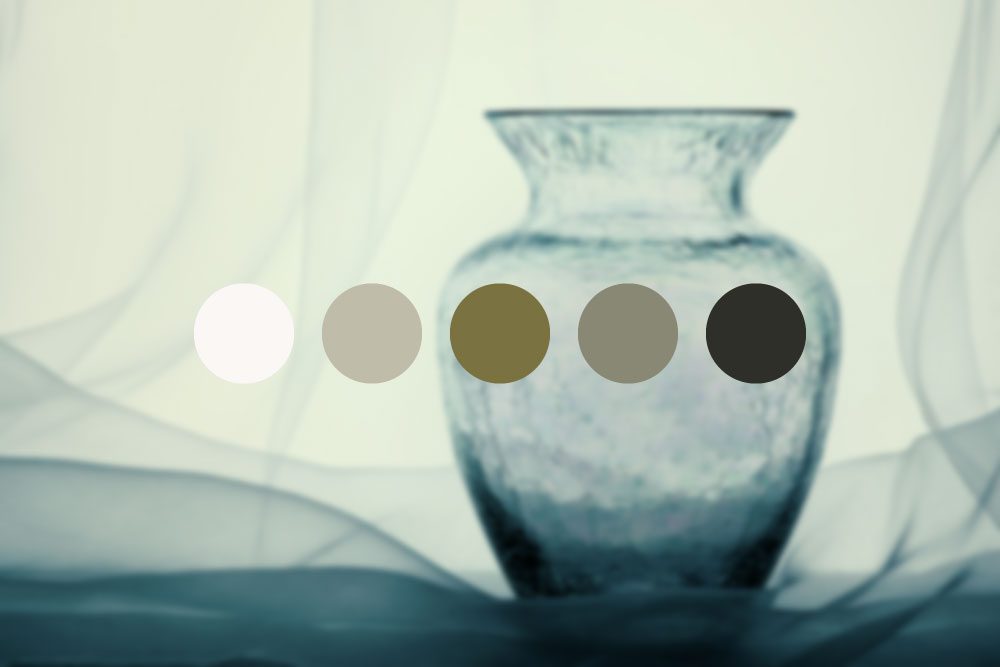 Colours are essential in every design project. Each colour must « unite » with the others to enhance your work and provide a cohesive look to the ensemble.
Furthermore, colour psychology explains how each colour is associated with a particular feeling, emotion, or perception.
So, I chose a neutral green palette to match the brand's atmosphere of beauty and high quality but also sustainability, as the items are made exclusively of glass.
Athena is the primary type I selected for the headings on the website, in documents and in visuals. 
It's an elegant and stylish yet modern sans-serif typeface that fits entirely with the brand vibe. A careful collaboration between beauty and function.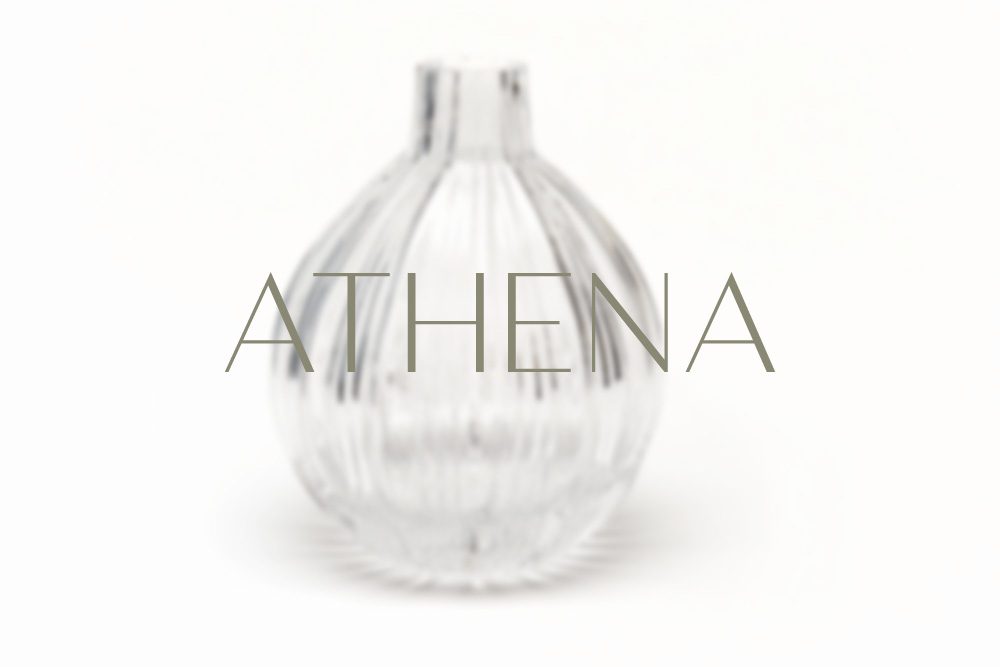 The secondary type, used for subheadings, body texts, captions and more, is a Google font named Montserrat Alternates, a sister to the original Montserrat font family, named after a neighbourhood in Buenos Aires, Argentina.
I chose it for the roundness of the letters, to create a contrast with the straight lines of the primary font.
Font pairing is necessary for visual hierarchy and contrast among all written elements.
The mood
The overall mood of Hestia Glass centres around elegant, sophisticated, intricate and sustainable glassware for your home.
All the items are handmade in Europe (Sweden and Italy) following ancient design traditions.
The goal
Branding has multiple objectives; the primary one is building awareness.
It also allows your company to establish an emotional connection, make your offering stand out, build credibility and trust, and encourage people to buy.
In conclusion
Branding is everywhere around us.
It helps you create a distinct identity in the mind of your target audience.
Branding is the thing that, when well executed, attracts your ideal client and makes them come back every time because they want to be part of something special.
Thanks for reading ☺️